FROM THE BOOK JACKET:
Alongside her cousins who have booths of their own, Bethany Gingerich runs a busy and successful coffee and donut stand at the Amish market. Since she has café-style tables and chairs, her regular customers enjoy purchasing a morning treat so they can sit and talk to their friends.
Micah Zook and his grandfather, Enos, visit Bethany every Saturday morning to purchase coffee and donuts before going to work at Enoss custom outdoor furniture shop. Bethany enjoys talking to Micah and Enos, and shes always thought Micah was handsome—but she doesnt think her crush will ever result in anything more.
When Micah and his grandfather dont come to see her one Saturday morning, Bethany begins to worry. And when she learns that tragedy has struck, she wonders how to help Micah in his time of need. Turns out he needs a friend now more than ever, and Bethany may be just the kind of friend that God has provided for him.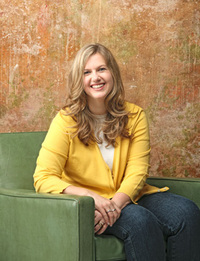 AUTHOR INFO:
Amy Clipston is the award-winning and bestselling author of the Kauffman Amish Bakery, Hearts of Lancaster Grand Hotel, Amish Heirloom, Amish Homestead, and Amish Marketplace series. Her novels have hit multiple bestseller lists including CBD, CBA, and ECPA. Amy holds a degree in communication from Virginia Wesleyan University and works full-time for the City of Charlotte, NC. Amy lives in North Carolina with her husband, two sons, and five spoiled rotten cats.